Shop Information
Want to Shop PocketBean in Person?
Apollo Vibes in Kernersville, NC
Fae's Cabinet in Fort Wayne, IN
BizBaz and Boba in San Deigo, CA
The Serpant's Key in Hanover, PA
The Twisted Dragon in Hillview, KY
KeiCollective in Phoenix, Arizona
Our 2023 event list includes
PortCon- South Portland, Maine June 22-25th
Connecticon- Hartford, Connecticut July 20-23rd
Otakon- Washington D.C July 28- 30th
Anime USA- Washington D.C Sept. 22- 24th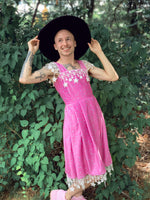 Meet the Artist!
Artist- AJ He/Him
All items are made/designed/quality checked and shipped from our small studio in Maine USA
Shop Policies
DAWN '19
The closing piece in my first collection. Focusing on the transition from night to day and the magic that mixes all realms.
Contact me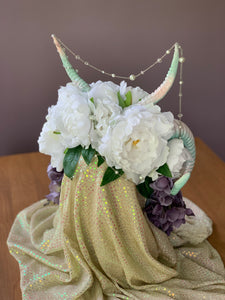 Custom Headpieces
Headpieces can be made with or without horns. All horns can be made in custom shapes and colors.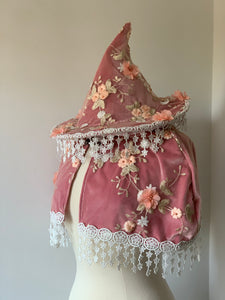 Custom Witch Hats
Witch hats are available in multiple styles
Hats are available in all fabric patterns and with any amount of details.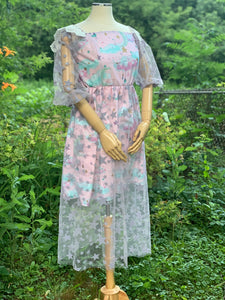 Custom Clothing
Clothing items include capes, dresses, skirts, rompers, pants and jackets. 
Reviews
AJ made me the most amazing lolita inspired bat dress! I love that he is excited to work with people of all body types and goes out of his way to make sure all measurements are correct and keeps you up to date on everything he does. Working with AJ is always is a dream and I am so in love with my dress!

Aer La Prad
This is a wonderful purchase! PocketBean is a great vender, who puts great care into all of his products. 10/10, would purchase from again

Lea Nolette
The spells were absolutely perfect! I feel a lot better/safer when I travel now! <3 I have one spell hanging in my car, and I wear another one on me everyday. He kept in touch and gave me frequent updates. I love these so so much! Thank you thank you thank you!!! <3 <3 <3

Nahomy
The unique personal touches that come with everything PocketBean ever makes always bring me a little spot of joy when I get to open the package, Absolutely wonderful as always

J Leibrandt
Perfect & Wonderful! I'm so happy, owner was amazing & helpful also sweet! Thank you!!!

Natalee Nounna-Monk
I've never been a big believer in magic but I put my faith in this necklace and it seems to return it, but I think that's how magic works? the more faith you have the bigger the effect. Anyways I really love this necklace and theres an obvious amount of care in everything pocketbean does

Kamelly
Beautiful pendents and powerful sigils. Came with a handwritten note and you can tell how much energy went into the creation of these products

Rae
I would recommend this seller to anyone! I love my commissioned hat and was kept up to date throughout the entire process!

Angel
Everything arrived safe and sound! I'm beyond thrilled! Everything looks fantastic and beautiful! Thank you again!

Carolyn Haese